Breath Of Fire IV
Breath of Fire IV Review :
Breath of Fire IV released by Capcom on 2000. We take part as Ryu who try to revealed all magic and mystery in his world.
Breath of Fire IV Storyline :
After centuries of War, the two lands bordering a vast swamp land have finally reached an Armistice. Suddenly the noble Princess Elena disappears somewhere near the war-ravaged front lines. Distraught, her sister Nina goes in search of the princess by herself, and on her journey she meet with a mysterious young warrior named Ryu. Their Destinies soon entwine.
The next chapter in the epic tale of Magic and mystery now unfolds. The fates of what lies ahead is now depend on your control.
Links :
Breath of Fire IV
walkthrough and secret /code
Breath of Fire IV
Download
(torrent)
Breath Of Fire IV Screenshot :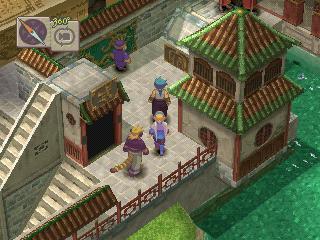 Labels: Role Playing Game